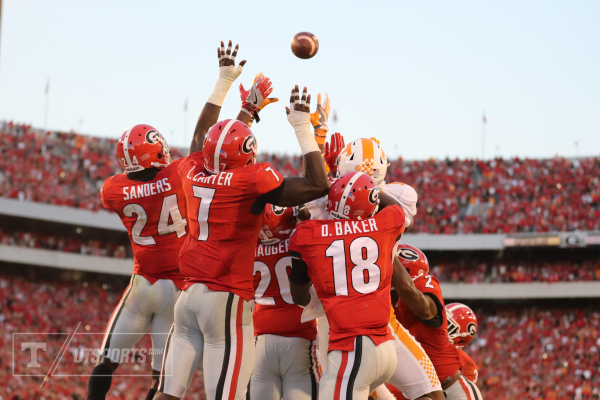 New article up over on FOX Sports Knoxville that takes a look at the final two plays of the Vols' come from behind win over Georgia.
What a play. Nearly everyone had written off the Vols after Jacob Eason's touchdown pass put the Georgia Bulldogs up 31-28 with ten seconds left, but Josh Dobbs and Jauan Jennings wouldn't be denied. Coach Butch Jones called the Hail Mary with four seconds remaining, and the Vols executed the play perfectly.

Dobbs, the senior quarterback from Alpharetta, Georgia will finish his career 2-0 as the starter against his hometown Bulldogs. Jennings' spectacular catch keeps the Vols' undefeated season alive, and he will go down in Volunteer history forever.

But before we look at the play that changed the Vols' season, let's look at how Tennessee set up the Hail Mary.
Read the rest by clicking here.