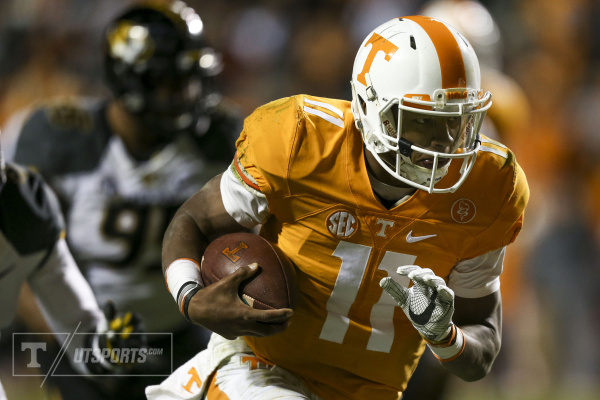 From earlier this week, an article on Joshua Dobbs and the read aspect of the Outside Zone.
This play is a great example of Mike DeBord using formations and personnel to create favorable matchups, putting his players in a great position to succeed. The two tight end set gave the Vols a lead blocker in both directions. Wolf especially deserves credit for his blocking on the edge, leading the way for Dobbs.

The formation dictated that the Tigers would only have one defender in a position to defend Dobbs once the end crashed. This is a very favorable matchup for the Vols' quarterback. Dobbs took advantage of the opportunities and set a career high for rushing yards in his final game in Neyland Stadium.