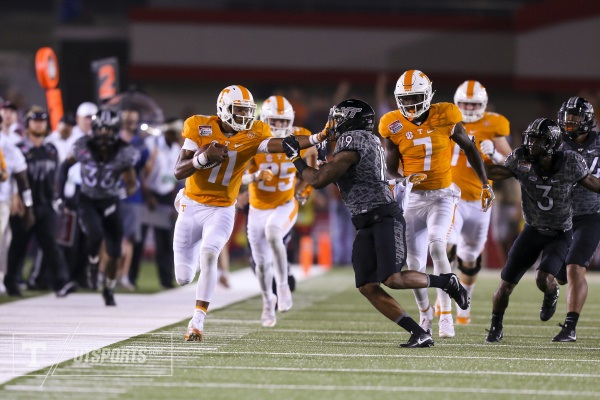 New article up over at FOX Sports Knoxville.
Now trailing 14-7, the Vols' defense stepped up and forced a punt to the Tennessee 10 yard line. However, the Tennessee offense had yet to prove they could put together a scoring drive, and had 90 yards to go. This was the perfect time for the Hokies to get a stop, flip field position, and take back control of the game.

Instead, Dobbs and the Vols went on a 4 play, 90 yard scoring drive, tying the game at 14. The offense never looked back, and Tennessee ended up winning in a rout.

With that in mind, let's take a look back at the drive that changed the game for the Vols.